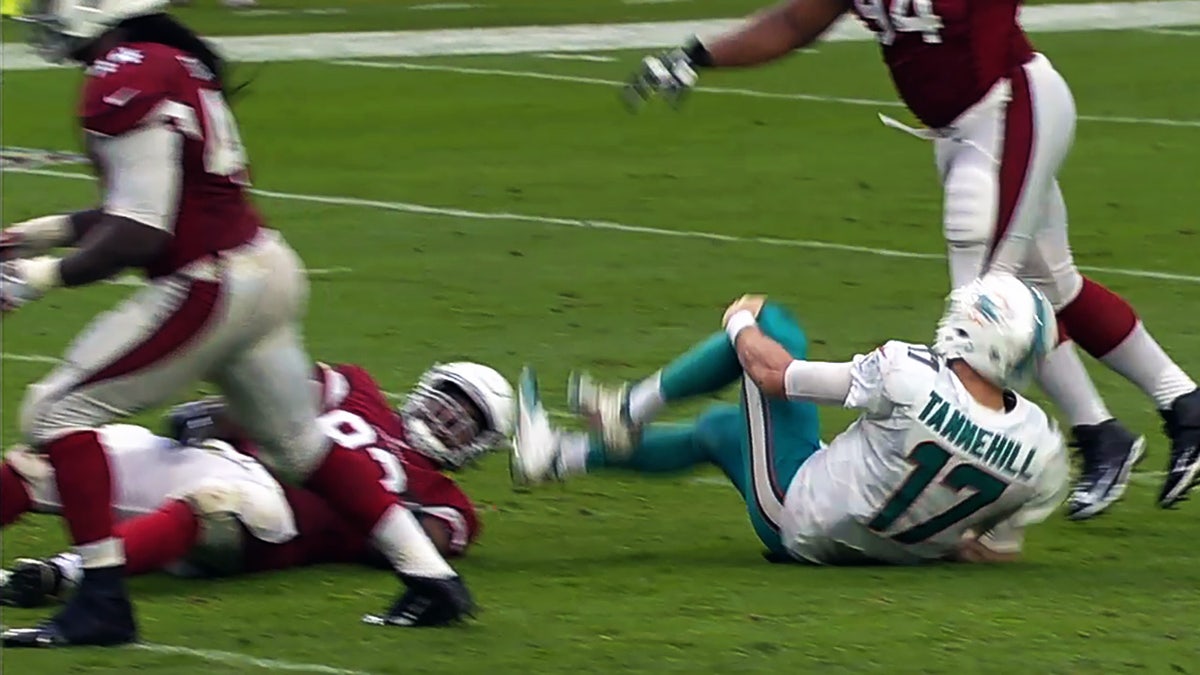 This is the first time in a long time I can say that the Dolphin's future looks really good. This team is very young and performing better than expected, despite being 3-3, with major holes.

The things that excite me most are the young players that the Dolphins drafted getting quality time in a starting role. The free agents we signed are also immediately making an impact on the field impact. This is something that I have noticed that the team has failed to do in the past. I personally think this is why the Dolphins have been in a purgatory of mediocrity these past 4-5 years.

They had the pieces to be a very competitive team but failed to fill holes in the offseason to get there. The biggest example is Ryan Tannehill. I always saw the Tannehill we are seeing nowadays, but the Dolphins inhibited Tannehill by surrounding him with an atrocious offensive line. The one year Tannehill had a consistent and healthy offensive line, he led the team to an 8-5 record before injuring his ACL in a game against the Cardinals. This is the same injury he did not get surgery for and then later fully tore in training camp before the start of the following season. That was hands down Tannehill's best season because the Dolphins successfully put a good team around him.

The offensive line was also my biggest worry when the Dolphins selected Tua Tagovailoa 5th overall in this year's NFL draft, and the offensive line he was inheriting. According to ProFootball Focus, the Dolphins offensive line ranked last in passing and rushing efficiency. Tagovailoa looked like a generational passer at Alabama but had the advantage of having a great offensive line every year. Miami had holes to fill in almost every offensive line position.

The biggest surprise so far this year is how good the Dolphins offensive line has looked through the first 6 weeks. They have had three of their draft picks start games and played well. One of the rookies, Robert Hunt, got his opportunity due to an injury of another rookie offensive, Austin Jackson. Free agent guard Erik Flowers has proved that his switch from tackle to guard last year was not a fluke success, but a true positional fit.

This team still has some major holes that keep them from being a good team. They lack a run stop linebacker and really need a free safety. The latter especially hurts because Minkah Fitzpatrick has become a star for the Pittsburgh Steelers. This doesn't change the fact that he quit on his team and demanded to be traded as a second-year player. Nevertheless, Miami needs to find players in this upcoming draft to fix these problems if they hope to have the elite defense they are trying to build. On the offensive side, Miami really needs a wide receiver that can take the top off a defense and make plays after the catch. Devante Parker and Preston Williams have both looked like good receivers that will be integral parts of the passing game, but they don't have these attributes. I would personally love Jaylen Waddle out of Alabama. He has proved to be elite at these two things and would already have chemistry with Tua Tagovailoa. The other spot on offense is running back. This is not as necessary as the Y receiver because running backs are easy to come by. For this spot I want either Travis Etienne out of Clemson or Najee Harris out of Alabama. Both these backs have shown they are special in their own perspective.

Overall, Miami is still in a year where expectations are for young players to get in game experience and to illustrate their growth as players. Winning is not everything this year. Winning is rewarding of young players out performing their expectations. This year already this team has lost winnable games because of young players making mistakes. For example, Bobby McCain leaving his over the top zone against the Bills allowing John Brown to score a 50 yards touchdown on third down. Or Preston Williams dropping a 2 yard touchdown in the same game. These mistakes do not make me worry as much as they used to because this team is young. They still are in the process of building something. In the process of building something, there are bound to be setbacks and mistakes. Instead of falling apart this team has used their shortcomings as growing tools. Brian Flores is building a culture in Miami that I believe will translate into something great for the future of the Miami Dolphins.
---