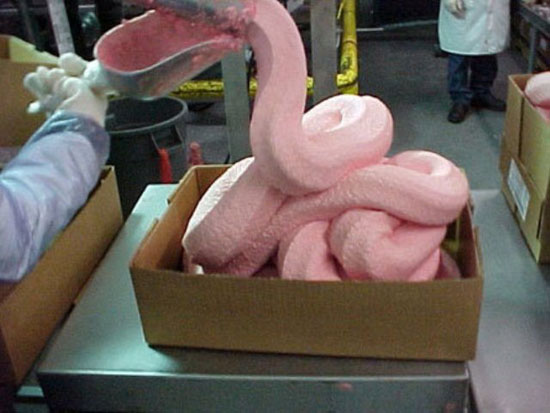 By KRUI News Reporter Emily Woodbury
Below are two interviews discussing the recent hot topic of "pink slime" or textured lean beef trimmings. This type of beef is a combination of the last amounts of useable meat, it is treated with ammonia, and often is mixed with ground beef. Back in 2002, a Food Safety and Inspection Service microbiologist coined the term "pink slime", but just recently this name has come up in the public.
After consumer complaints, several food suppliers, grocery stores, and schools have either discontinued or outright banned the use of these beef trimmings in food products. Several factories have shut down as a result. Proponents of the beef trimmings say it is healthy and low fat, and Iowa Governor Terry Branstad has spoken in support of continuing this type of beef in food products.
To talk about this issue, KRUI News spoke with Dal Grooms, the Communications Director from the Iowa Cattleman's Association and Ruth Comer, the Assistant Vice President of Media Relations from Hy-Vee.
Listen to the interviews below:
Interview with Dal Grooms of Iowa Cattleman's Assocation: [audio: www.krui.fm/Dal%20Grooms%20Beef%20Assoc%20InStudio.mp3]
Interview with Ruth Comer of Hy-Vee: [audio: www.krui.fm/HyVee%20Response%20to%20Pink%20Slime%20Debate.mp3]
---