On their self-titled debut album, The Highwomen wanted to emphasize how women are underrepresented throughout history and in the country music industry itself. It's what their self titled album is all about: exploring the different hardships women had to go through and often went unnoticed. 
The Highwomen's brand began as beacon shining a light on women in country music that have not been properly recognized or given enough credit. However, it has progressed as their first released song, "Highwomen" shows, as it extends to women everywhere. The women asked Jimmy Webb, a country singer, for his blessing to have the band name and the name for their first song as it was inspiration from "Highwayman," a supergroup back in the 1980's. In effect, they created their own supergroup, except they focused on the female country music stars.
In "Highwomen", Each woman in the band takes on a verse showing a different era of time where women had to fight in society: a Honduran Immigrant, a Salem Witch, a Freedom Rider, and a Pioneer Preacher. The song describes the hardships they had to face and endure showcasing their strength, determinism, and perseverance, which they conquer against the odds. Then, all of the women join together as they sing, "we are the Highwomen," stating women are stronger when they come together and help one another, no matter the background they come from. They sing together throughout the rest of the song, further emphasizing unity as they recognize that unfortunately, many more instances like this would still occur to women. But, because they recognize it, spreading this message others, too, will hopefully recognize this problem. More women will fight back and be stronger because of it.
"Crowded Table", another instant hit among fans is all about exploring the side of women and their lives. All they want is a "house with a crowded table and a place around a table for everyone. Let us take on the world while we are willing and able." Furthermore, these ladies join together to sing what else they wish to have in their lives. All they want is something simple, of equal importance to men. They wanted to show this side of women, rather than the woman that falls head over heels for a guy, or girl who wants revenge on her ex. They wanted to prove that women are more than what is painted in mainstream country media.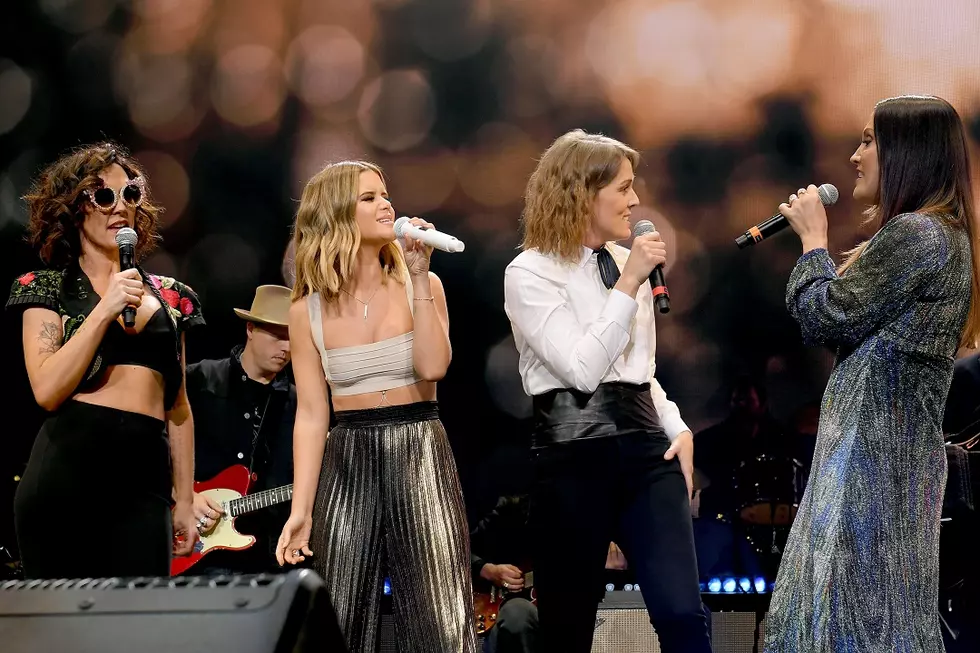 Redesigning Women was yet another popular song for the band. The song describes the everyday work housewives have to attend to. They sing the changes women have to do throughout the decades. One of which is highlighted by one of the areas where they had to take on more work during World War Two as they sing that they are, "breaking every jello mold." Unfortunately, this work goes unnoticed, but women do it anyway because that is what they are expected to do as that is their role in society. Highwomen highlight this work and give a voice to it in their debut album.
---