David Letterman transforms the modern talk show with the launch of his Netflix original "My Next Guest Needs No Introduction."
Letterman suffered scrutiny after it surfaced he had sexual relationships with his female staffers while married to his wife, Regina. Blackmailed for $2 million, Letterman confessed  to the allegations live on "The Late Show" and subsequently retired in 2009.  Unfit for cable, he turned to Netflix, which agreed to facilitate a new kind of talk show.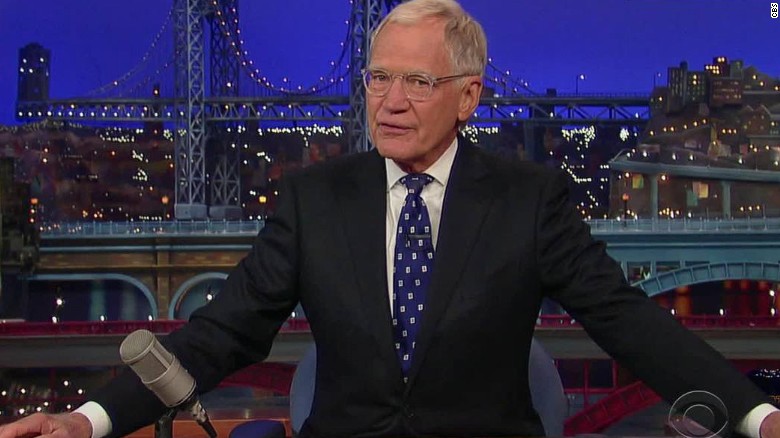 The show debuts Letterman's shockingly long beard giving us a biblical, omniscient impression much different from his typical "working man" appearance. The audience is unaware of who each guest is at the start of the first episode. On an eerily vacant and dark stage, Letterman stands in front of two black chairs as he gives a small introduction, then casually brings out former president of the United States, Barack Obama.
This is the perfect platform for Obama to talk about his personal life that had been absent from his presidential image. He talks of current politics, his mother, absent father, and childhood so focused on the importance of education. Obama also admits that he grew somewhat envious of his wife Michelle's more pleasurable role as First Lady. As he had to deliver formal speeches from the Oval Office, his wife participated in human interest campaigns with children and young women.
Revolutionizing U.S. presidential campaign tactics, Obama is the first to mobilize voters using an online presence. Twitter and Facebook were handy in coordinating rallies, grassroots efforts, as well as sharing the campaign platform. Obama pioneered a strategy that Trump himself employed to become his successor. "It seems like a handy tool that has turned against us," Letterman says.
In this episode, Obama touches on the "fake news" phenomenon. "One of the biggest challenges we have to our democracy is the degree to which we don't share a common baseline of facts," he explains. "You are entitled to your own opinion, you are not entitled to your own facts," Obama quotes former Senator Daniel Patrick Moynihan (D-NY.)
One of Obama's inspirations is former Congressman John Lewis (D-GA) who helped organize the Selma to Montgomery March in 1965. Letterman visited the Edmund Pettus Bridge where the police rained down tear gas on Civil Rights protesters. Although peaceful, Lewis says that he truly believed he would die that day.
"We had been taught not to be a threat, but be determined and be orderly, peaceful and abide by the philosophy and discipline of non-violence." Lewis tells Letterman that he believes the current administration "is a major setback to the hopes, dreams, and aspirations of a people…and a threat not only to our country but to the planet."
The second episode, "You Be The Newsman, I'll Be Liz Taylor," features George Clooney who speaks of his Catholic upbringing, activism, personal life, and relationship with his family.
In the late 1960's-70's, Clooney's father, hosted a local talk show in Ohio called "The Nick Clooney Show." The local morning talk show gave rise to George's love of show business, as his father would have him dress up as characters and mock interview him.
Clooney's wife, Amal, is a human rights lawyer sharing Clooney's interest in activism. He became very involved with the genocide in Darfur and began the Not On Our Watch Foundation in 2008. Clooney visited the decimated Darfur region of Sudan in order to investigate the corruption. He found that the banks were aiding the Sudanese government's massacre of Darfur and used this information to spread awareness in the U.S. through the media.
We learn that Clooney is not just the former "sexiest man alive," but a passionate, intelligent man driven by his Catholic virtues. When Clooney goes into detail about his wife, I was in awe of the degree of his sincerity. "Before I had the twins," Clooney says, "I felt that way about her. I felt that I'd met someone who I would absolutely trade my life for…her life meant more to me than my life."
After the first two episodes, I feel like I've earned friendships in Obama and Clooney. This show revolutionizes television's 15-minute interview into an extensive, in-depth conversation with the iconic. Unfortunately, I'm unable to reminisce with George Clooney over a glass of his Casamigos Tequila, or visit the Edmund Pettus bridge with one of the founders of the Civil Rights movement, but Letterman's show serves as a perfect substitute.
"My Next Guest" will continue with a new episode every month. The March episode will feature Nobel Prize winner Malala Yousafzai, who survived a shot in the head from the Taliban. As the title hints, surely her bravery "needs no introduction."
---