Luka Garza is the greatest men's basketball player in Iowa Hawkeye history. Garza is the Hawkeyes' all-Time leading scorer, finishing his career with an astounding 2,306 points. Last season he led the Hawkeyes to a 22-9 record, a 2 seed in the NCAA tournament, Iowa's highest seed since 1987, and he won the prestigious John R. Wooden Award, given to the best college basketball player in the nation. These are just some of the many accomplishments on Garza's resume, but how does this Hawkeye legend project at the next level?
Pros:
Luka Garza does many things well on the court. He was 2nd in the nation in scoring this past season, averaging 24.6 points per game. He is a highly skilled post player, has soft touch off the glass, finishing ability with both hands, and is able to create the space he needs to get his shots off with a variety of post moves and step backs jumpers. Garza can also get to the line effectively, as he ranked 5th in the nation in total free throws attempted last season and shot 70% from the free throw line on 6.4 attempts a game. His silky smooth jumper gives him stretch big potential in the NBA; he shot 44% from 3 for the Hawkeyes on 100 total 3PA last year.
Garza is also a very good rebounder, pulling down 8.7 boards a game for the Hawkeyes last season, with 3 of those rebounds coming on the offensive end. His large frame (6'11", 285 lbs.) and strength should help him be at least a decent rebounder in the NBA. He is an adequate playmaker for his size. Even though he only averaged 1.7 assists per game last season, he has shown that he has a high basketball IQ and knows how to find the open man when faced with a double team. Lastly, Garza is a capable shot blocker, averaging 1.6 blocks per game last season. NBA teams will also love how respected Garza is. Former and current coaches alike rave about his insane work ethic and coachability, and his teammates will be the first to speak on his leadership and humility.
Cons
Luka Garza is not a high-level athlete. He lacks lateral mobility and high IQ guards will take advantage of him in the pick-and-roll. His perimeter defense is extremely sub-par, and he does not do well against big men with a strong face-up game. His size & strength will not be enough to stop the likes of elite big men like Joel Embiid and Nikola Jokic, so his technique must improve. He has also had trouble scoring in the paint against big men who are larger, stronger, and have length on him. Lastly, his ball-handling is only average at best, and has much room for improvement.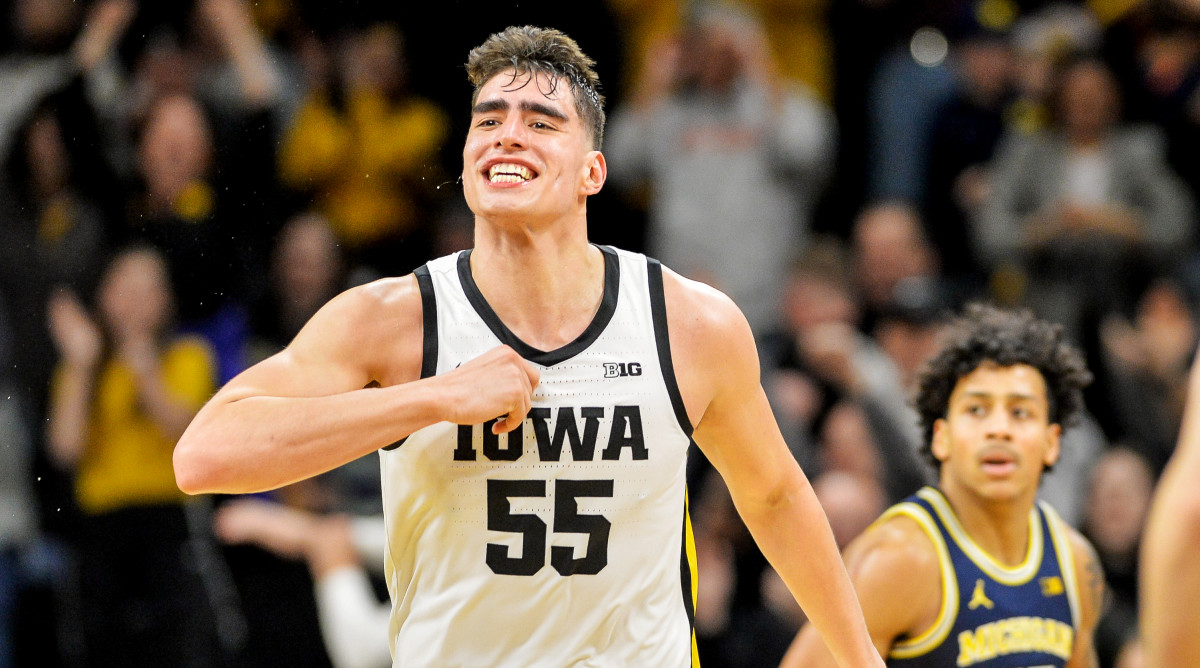 Projection:
Luka Garza is a multi-talented big who can score from all 3 levels on the floor and rebound effectively. His ability to spread the floor at his size is a very desirable trait in today's NBA. He will need to improve his mobility substantially if he is to ever to play big minutes, and his overall defensive ability is only average at best. Teams with an already sound defense in need of bench shooting and/or a stretch big should consider drafting Garza. If he is drafted, look for his name to be called in the mid-to-late 2nd round.
Potential Fits:
Philadelphia 76ers, Miami Heat, Indiana Pacers, Utah Jazz.
---