The 2020 NBA Free Agency season is winding to a close and barring any unexpected moves, most teams have their rosters set. This year's free agency class did not have the star power of last year's, but we still saw ups and downs. Many high-level players got traded, questionable signings happened, and a team many deemed unfixable get fixed. In this article, I will be taking a look at 3 teams that did well in the Draft & Free Agency, and 3 teams that did not.
#1- The Los Angeles Lakers
Notable players in: G Dennis Schröder, F/C Montrezl Harrell, C Marc Gasol, G/F Wesley Matthews.
Notable players out: G/F Danny Green, C Dwight Howard, C JaVale McGee, G Rajon Rondo.
The reigning-champion Lakers somehow managed to get even better. They addressed their weaknesses with this free agency group, bring in capable outside shooting with Schroder, Gasol, and Matthews, reliable defenders in Harrel, Gasol, and Matthews, and secondary scoring with Schroder. All signs point to the return of superstar big man Anthony Davis as well. The Lakers are going all-in for another championship this season, and if this group of free agents can play well around LeBron, there is no reason why they can't.
Loser #1- The Milwaukee Bucks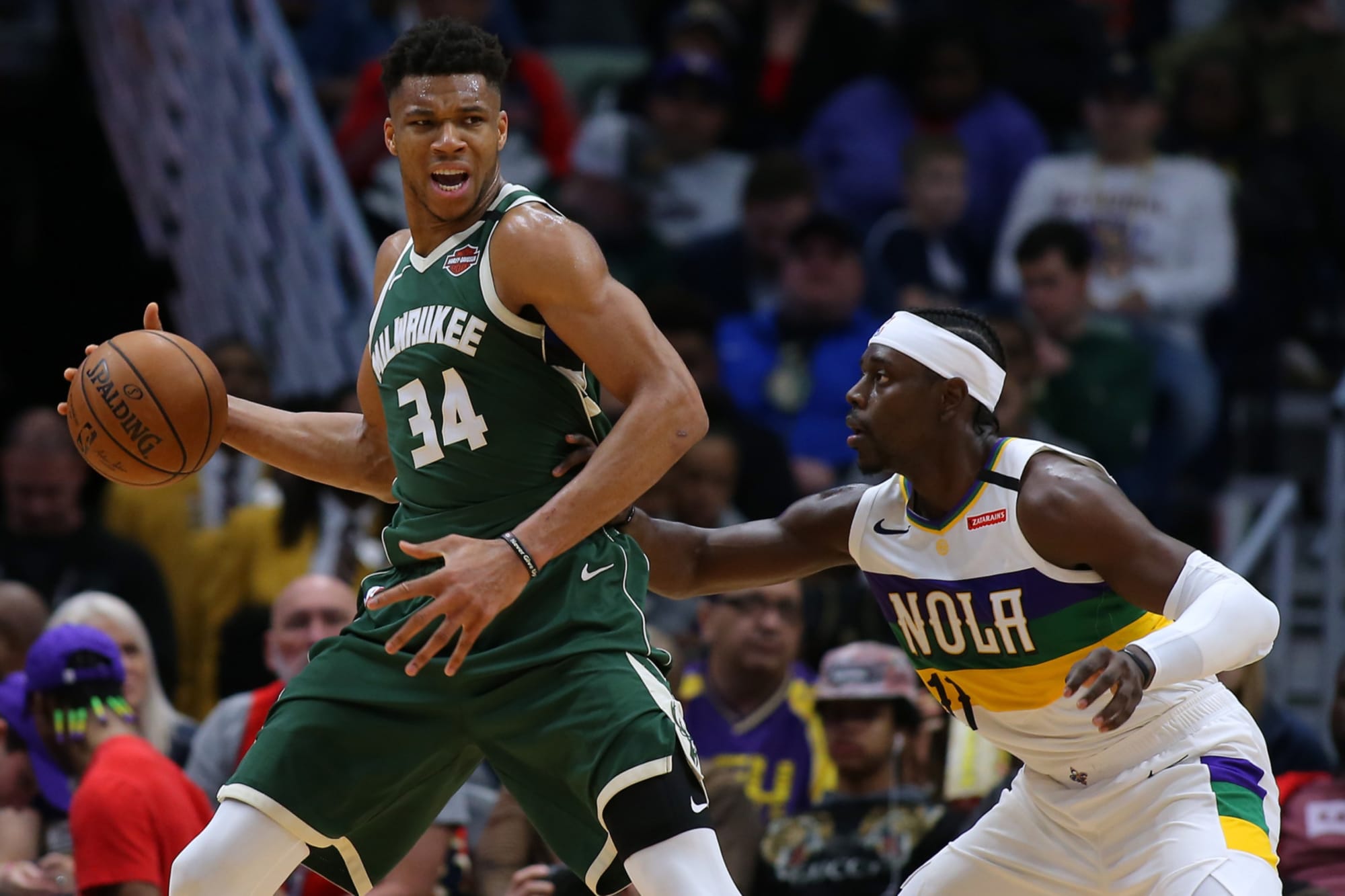 Notable players in: G Jrue Holiday, F Torrey Craig, G D.J. Augustin, G Bryn Forbes.
Notable players out: C Robin Lopez, G Eric Bledsoe, G George Hill, F Ersan Ilyasova, F Wesley Matthews, F Marvin Williams, G Kyle Korver.
The Bucks are getting desperate. After many believed them to be legitimate championship contenders, a disappointing 2nd round playoff loss to the Heat last season has the team worried. Franchise superstar Giannis Antetokounmpo could walk if they underperform in the postseason again. They had to make a move, and boy did they, trading all of 5 1st round picks. These were George Hill and Eric Bledsoe for Jrue Holiday, a player who is about the same level as Eric Bledsoe (the team's original starting point guard). They also failed in acquiring Antetokounmpo's preferred target in G/F Bogdan Bogdanovic, which would not have been difficult to do if they had not tampered. Overall, the Bucks spent a fortune to improve their roster by a negligible amount and if Antetokounmpo leaves this offseason, the Bucks may be in a bad place for a long time.
Winner #2- The Philadelphia 76ers
Notable Players in: G/F Danny Green, G Seth Curry, G Tyrese Maxey, C Dwight Howard.
Notable Players out: F/C Al Horford, G Zhaire Smith, G/F Josh Richardson
The Sixers are showing signs of life again. Newly hired Team President Daryl Morey wasted no time fixing the plethora of issues that plagued this roster, starting with sending the underperforming 109 million-dollar-man Al Horford-along with pick #34 and a future 1st-to the Thunder for Danny Green and Terrance Ferguson. His acquisition of C Dwight Howard came as a bit of a shock, but he will serve as a solid backup behind Joel Embiid. Combine that with the multitude of talented guards Morey acquired in Seth Curry, Tyrese Maxey, and Isaiah Joe, and the Sixers are looking like the contender they should be.
Loser #2- The Boston Celtics
Notable players in: F/C Tristan Thompson, G/F Aaron Nesmith, G Payton Pritchard, G Jeff Teague.
Notable players out: F Gordon Hayward, G Brad Wanamaker.
Rarely ever does a team that made the Eastern Conference Finals the year before have 3 First Round picks in the subsequent draft, but this year's Boston Celtics did. Unfortunately for them, they did not use them as they should have. The Celtics have one of the best duos in the league with star forwards Jayson Tatum and Jaylen Brown, and an elite scorer in Kemba Walker. They are competing for a championship NOW. The Celtics should have packaged those aforementioned draft picks, along with Hayward (he was traded to Charlotte earlier this offseason), for a high-level player who can contribute to a championship run. Or, even if you must use those picks, at least address the gaping hole at center that allowed Joel Embiid and Bam Adebayo to have their way against the Celtics in the playoffs. Ainge did neither, and instead drafted 2 scoring guards, which the team has plenty of, and traded the 3rd pick for a future pick. Ainge's refusal to part with his treasure chest of assets has led to the stagnation of the Celtics thus far this offseason, and unless the team's needs are addressed, may lead to disappointment this upcoming season.
Winner #3- The Oklahoma City Thunder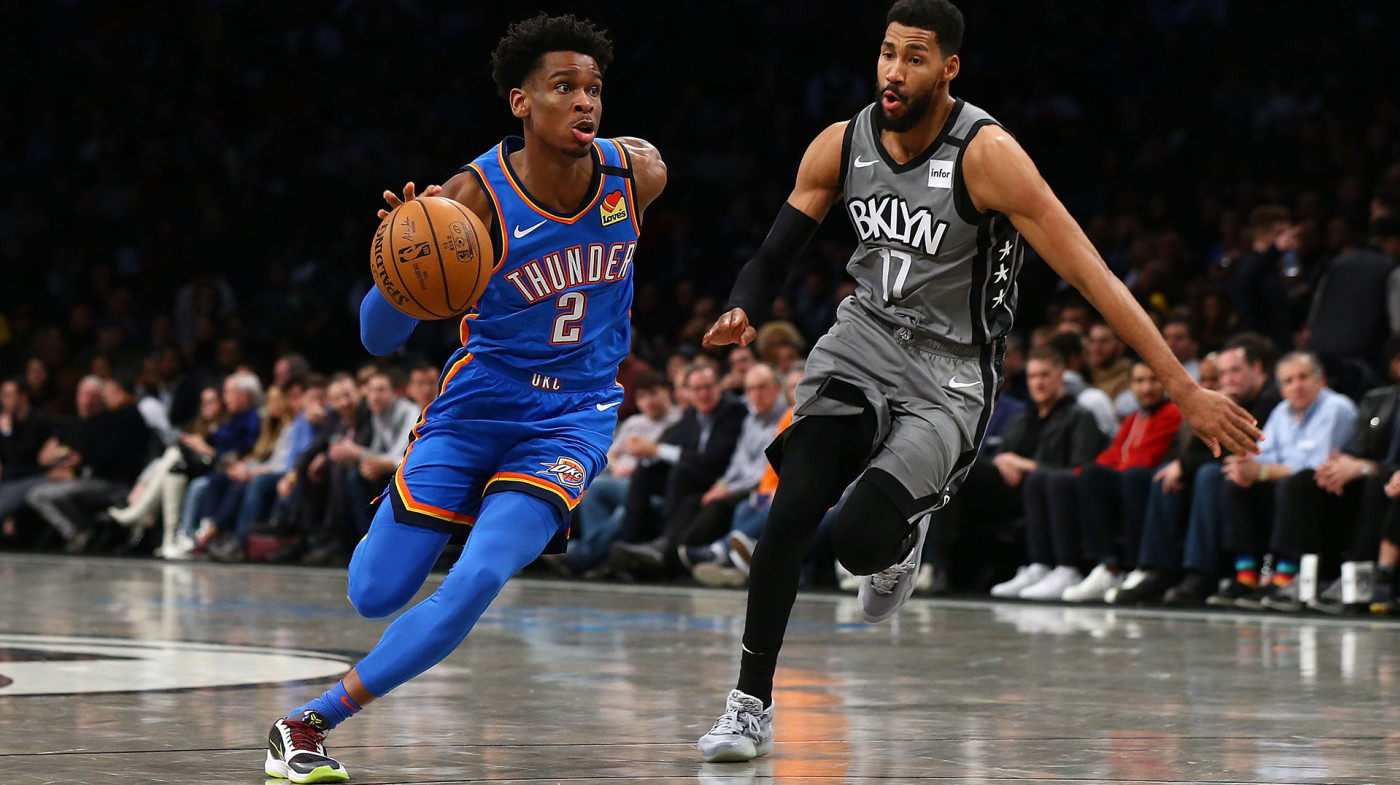 Notable players in: F/C Al Horford, F Trevor Ariza, G George Hill, F/C Aleksej Pokusevski.
Notable players out: G Chris Paul, C Steven Adams, F Terrance Ferguson.
The Thunder appear to be entering a 76ers-Process-style rebuild with their offseason moves so far. They have traded every asset they have (minus young star G Shai Gilgeous-Alexander) for future picks, amassing an astonishing 14 1st round draft picks from the 2021 NBA Draft to the 2024 NBA Draft. The Thunder will not be a very good team next year, but that's okay, as they still own their 2021 1st round pick.
Loser #3- The Detroit Pistons
Notable Players in: G Wayne Ellington, F/C Jerami Grant, F Josh Jackson, C Mason Plumlee, F Saddiq Bey, G Delon Wright, G Killian Hayes, F/C Isaiah Stewart.
Notable Players out: C Tony Bradley, F Tony Snell, G Bruce Brown, F/C Christian Wood.
The Pistons were one of the most active teams in free agency, but many of their moves were questionable. For starters, they let forward Christian Wood walk in free agency even after his breakout season. Then, Detroit created a massive logjam in the front court. In addition to having forwards Blake Griffin and Sekou Doumbouya, the team signed reserve center Mason Plumlee to a questionable 3 yr/25 million dollar deal, as well as center Jahlil Okafor to a 2-year deal. They also signed combo forward Josh Jackson to a 2-year deal and power forward Jerami Grant to a 4 yr/60 million dollar deal. In the draft, The Pistons added two more forwards in Saddiq Bey and Isaiah Stewart. They still have former MVP Derrick Rose and one nabbed of the best prospects in the draft with combo guard Killian Hayes, but overall this offseason the Pistons have not built a team for the future as they should have.
---