It's finally March, so you know what that means: spring tours are starting to kick off. I started the month off right by seeing one of my favorite bands, State Champs.
I was so excited for this day to come. The lineup was stacked — State Champs, Our Last Night, The Dangerous Summer, and Grayscale. It was like a Warped Tour dream.
My friend Taylor and I had balcony seats at the House of Blues in Chicago, and I didn't mind at all. The view was pretty nice, as we weren't straining our necks to see them. The only drawback was that there wasn't room really to mosh or jump, but nonetheless it was a great time.
The first band to come on stage was Grayscale, a pop punk band from Philadelphia, Pennsylvania. They've been around since 2011, and got signed to Fearless Records in 2017. I've seen them a couple times before at Warped Tour, and their latest record Adornment is one of my favorites. Their setlist included six songs: "Atlantic," "Beautiful Things," "Slipping Away," "Mum," "Palette," and "Fever Dream." I only wish their set was longer. Their sound reminds me of a younger Mayday Parade, but with their own twist on it. If you haven't seen this band live yet, you need to.
(Side note: Grayscale has awesome merch that you probably don't need but you need.)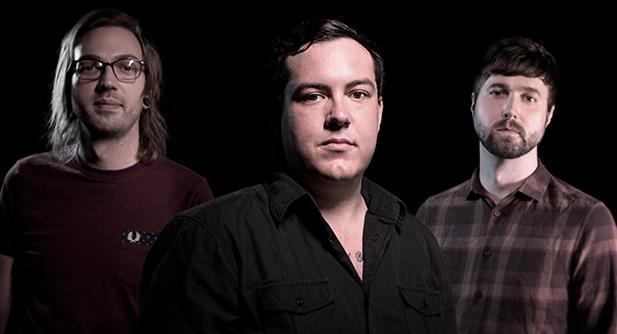 Up next was The Dangerous Summer. I've heard of this band before, but never really dabbled into their music before. To be quite frank, Taylor and I spent our time chatting and checking out the merch tables during this time. They sounded really good and the audience seemed really engaged, so I think it'd be worth it to check this band out.
Taylor and I were super excited for Our Last Night to come out. They're a post-hardcore band that's been around since 2004. We first saw them in 2014, and that was when we fell in love with their music. It's the perfect blend of post-hardcore and alternative metal. Brothers Trevor and Matt Wentworth co-lead vocals together, switching back and forth with Trevor being the main screaming vocals.
I think this show was my fourth time seeing OLN live, and each time I do, they just keep getting better. They always have fun light shows and smoke effects. It's impossible to stand still during an OLN set. For this show, they played all three of their new singles — "Bury The Hatchet," "Demons," and "The Leap." These will all appear on their new album, Let Light Overcome, which is set to come out on March 8th, smack dab in the middle of this tour. Seeing these new songs live was so much fun. Their sound keeps evolving, incorporating somewhat EDM sounding music with their classic screaming and heavy guitars. And because it's OLN, they of course had to play one of their covers, this show being "HUMBLE." by Kendrick Lamar. If you haven't heard their cover yet, you should definitely check it out.
And finally, my boys from State Champs took the stage. I think this is either the seventh or eighth time I've seen them — I've lost count. This tour, the Living Proof Tour, is named after their most recent album that came out in June 2018. They played the entirety of Warped Tour 2018, and then toured throughout the winter months before finally embarking on this tour. You wouldn't guess that they hardly take breaks because they put so much energy into each and every one of their shows. 9 out of their 22 song setlist came from Living Proof, including my favorite off of that album, "Criminal." Lead singer Derek Discanio has a perfectly blended voice, one that is sing-song-y and raspy all at the same time.
The boys kept the energy up the entire night, bouncing around the stage and high-fiving crowd surfers. Their light show was really bright, as it was pretty much pointed directly at the audience. While I wish I was down in the pit jamming out, it was probably for the best that I wasn't — their shows are so high energy that I can't really keep up anymore. However, if I could've snuck down to the first floor to crowd surf, I definitely would have.
All in all, the concert was one of the best I've been to in a while. If you can catch this tour, definitely go.
---