The NBA Draft is finally here. The Draft is one of the most exciting times of the year for NBA fans, as it signifies the beginning of a new basketball season. There is optimism amongst even the most desolate teams, and any one of these players taken could be the league's next superstar. This mock draft does not include any trades, mainly because I would have a better time wearing black and gold in Ames than trying to correctly predict draft-day trades.
All player stats and measurables are from Tankathon.
1. Minnesota Timberwolves
The Pick- LaMelo Ball, , Point Guard, Australia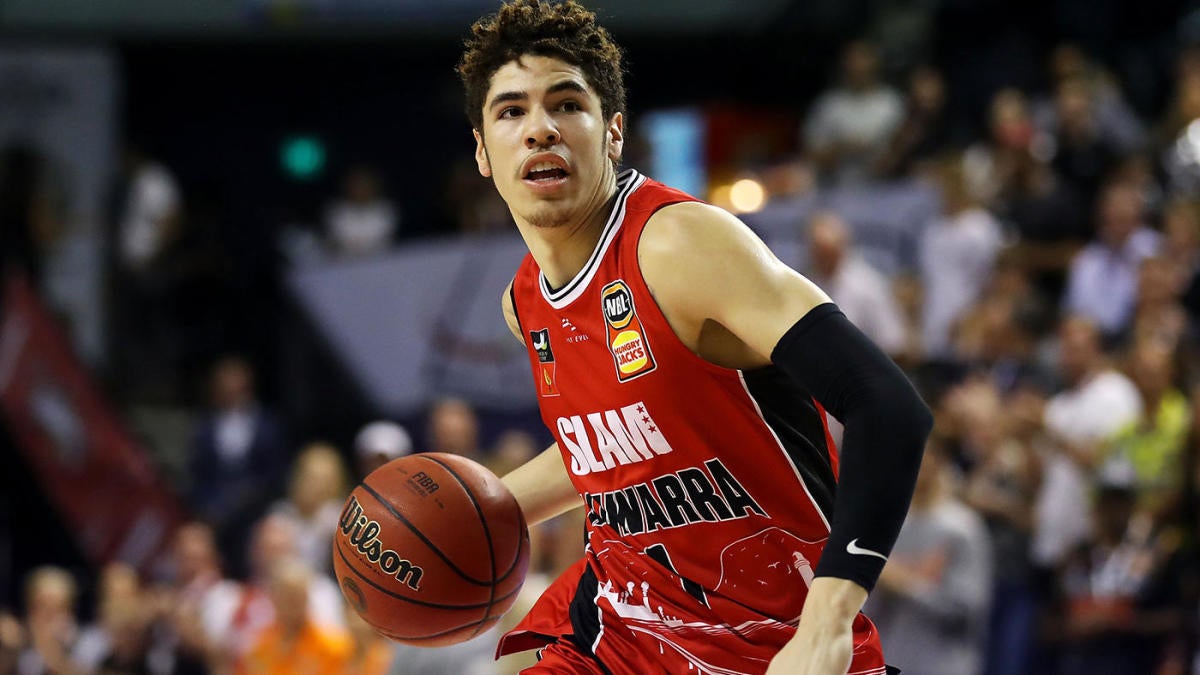 Ht./Wt./Age- 6'7″, 190 lbs., 19 yrs.
The Timberwolves have been actively shopping this pick and it is becoming increasingly likely that a trade happens. But, if the 'Wolves stand pat, LaMelo Ball makes the most sense here. It is tough to pass up the scoring ability of Anthony Edwards, but LaMelo Ball's natural playmaking ability better fits the team's established stars in D'Angelo Russell and Karl Anthony-Towns.
Per 36 Minutes Stats- 19.6 pts, 8.7 reb, 7.9 ast, 0.1 blk, 1.2 stl.
2. Golden State Warriors
The Pick- James Wiseman, Center, Memphis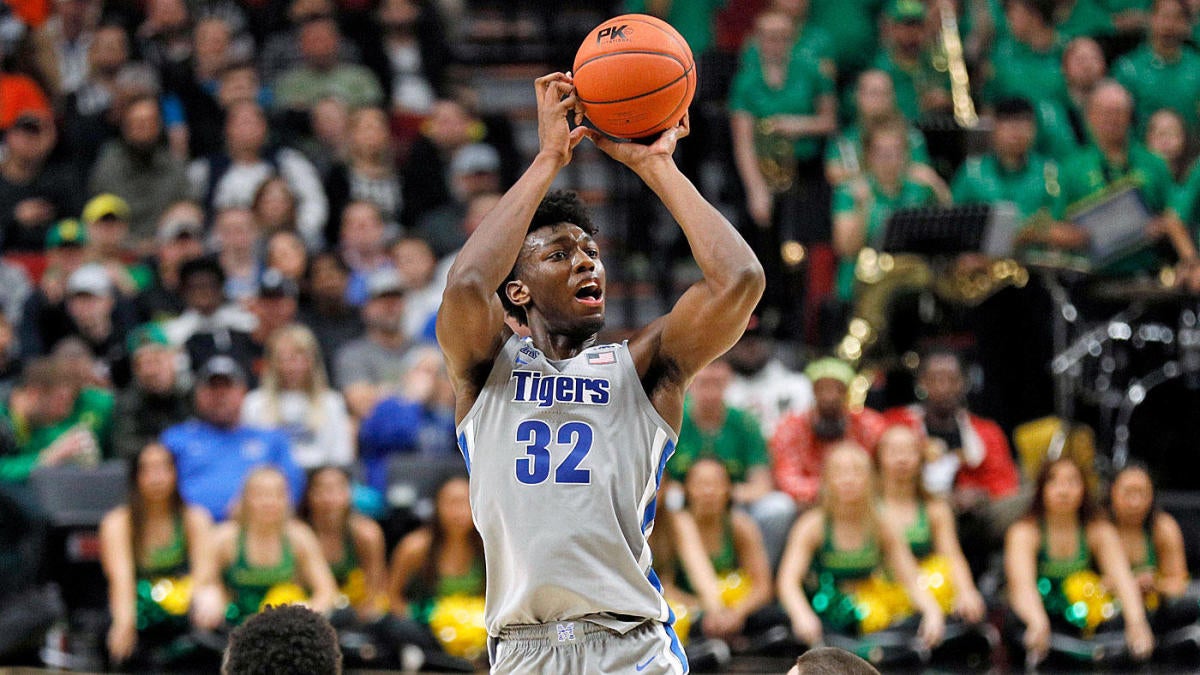 Ht./Wt./Age- 7'1″, 240 lbs., 19 yrs.
Despite winning only 15 games last season, the Warriors' dynasty is far from over. As they return 2-time MVP Steph Curry and all-time great shooter Klay Thompson from injury, the Warriors are looking like a real contender again. They stand to fix a problem that has plagued them for years with James Wiseman. A dominant interior force, he will fit very well in Golden State's system as his 7'6″ wingspan makes him an elite shot blocking, rim running big man that the Warriors have been missing for years. He only played 3 games at Memphis due to an eligibility issue, but when he played he was the best player on the court.
Per 36 Minutes Stats- 30.8 pts, 16.7 reb, 0.5 ast, 4.7 blk, 0.5 stl.
3. Charlotte Hornets
The Pick- Anthony Edwards, Shooting Guard, Georgia
Ht./Wt./Age- 6'5″, 225 lbs., 19 yrs.
The Charlotte Hornets are in a bad place. Their roster is in need of a serious overhaul, and Anthony Edwards is the piece that they need to begin their rebuild. An all-around offensive star, Edwards will thrive being the undoubted #1 scoring option in Charlotte. He can shoot the 3-ball, get to the rim, and finish through contact. His NFL-linebacker frame makes him a formidable defender. His playmaking ability is sub-par and he needs to improve his efficiency in order to become a true "star" in the NBA.
Per 36 Minutes Stats- 20.8 pts., 5.7 reb., 3.1 ast., 0.6 blk., 1.5 stl.
4. Chicago Bulls
The Pick- Deni Avdija, Forward, Israel
Ht./Wt./Age- 6'9″. 215 lbs., 19 yrs.
The Bulls are on the verge of being a playoff team. They have an elite scorer in Zach Lavine, a rising star in Coby White, and a solid young front court tandem in Lauri Markkanen and Wendell Carter Junior. Deni Avdija is the type of "glue-guy" that the Bulls could use. While he may never be a 25 point-per-game scorer and he may not be a great shooter, he makes up for it with his ability to do it all. Avdija can pass, handle the ball, rebound, defend both the perimeter and the rim, and his basketball IQ is extraordinary. He could very well be the final piece that the Bulls have been looking for.
Per 36 Minutes Stats- 15.0 pts., 7.7 reb., 3.3 ast., 1.1 blk., 1.1 stl.
5. Cleveland Cavaliers
The Pick- Obi Toppin, Power Forward, Dayton
Ht./Wt./Age-6'9″, 220 lbs., 22 yrs.
Shockingly enough, the Cavaliers do not take a point guard here and instead take the high-flying National Player of the Year forward from Dayton, Obi Toppin. Toppin has the potential to be a Blake Griffin-level player in this league, but there are questions still. His competition in the weaker Athletic 10 Conference raises concern if he is ready for the rigors of the NBA, and he is a shaky perimeter defender. Overall, Toppin is a very good all-around prospect and will make an immediate impact for the Cavs.
Per 36 Minutes Stats- 22.8 pts., 8.6 reb., 2.5 ast., 1.4 blk., 1.1 stl.
6. Atlanta Hawks
The Pick- Onyeka Okungwu, Center, USC
Ht./Wt./Age-6'9″, 245 lbs., 19 yrs.
The Hawks have an elite young offensive core with sharpshooting point guard Trae Young and rising stars DeAndre Hunter & Cam Reddish. However, this team will never succeed if they do not improve on their league-worst 119.7 points allowed per game. Their abysmal 53.6 points in the paint allowed also ranked dead-last. Onyeka Okungwu fixes both of those problems. At about 6'9″, he can not only defend the perimeter well, but he is also a very good rim protector. Offensively, he makes an effective rim runner and not much else, but if utilized properly he could become a valuable player in Atlanta for a long time.
Per 36 Minutes Stats- 19.0 pts., 10.2 red., 1.3 ast., 3.2 blk., 1.4 stl.
7. Detroit Pistons
The Pick- Killian Hayes, Point Guard, France
Ht./Wt./Age- 6'5″, 187 lbs., 19 yrs.
Detroit is in need of a savior. They lack a foundational piece to rebuild around, and Killian Hayes can be that player. He is a dynamic do-it-all guard, he has the basketball IQ of a veteran and can also score in bunches because of his crafty isolation game. His frame allows him to be a good perimeter defender, but he is not a true lockdown defender yet. If Detroit can put the right system around Hayes, he could be the player that they have been desperately searching for.
Per 36 Minutes Stats- 16.1 pts., 4.1 reb., 7.8 ast., 0.4 blk., 2.1 stl.
8. New York Knicks
The Pick- Isaac Okoro, Small Forward, Auburn
Ht./Wt./Age- 6'6″, 225 lbs., 19 yrs.
The New York Knicks are the league's most consistent dumpster fire and have been for the better part of a decade. Their roster needs everything, and Isaac Okoro does it all. He's advertised as a forward who can score, rebound, make plays, defend. Although his jump-shot needs work the potential is still there. He may not be the prospect with the highest ceiling, he makes up for that by being one of the safest picks in the draft, and guaranteed talent of any kind is something that the Knicks need.
Per 36 Minutes Stats- 14.7 pts., 5.1 reb., 2.3., 1.0 blk., 1.1 stl.
9. Washington Wizards
The Pick- Devin Vassell, Forward, Florida State
Ht./Wt./Age- 6'7″, 194 lbs., 20 yrs.
The Washington Wizards view themselves as a competitive team with the return of the John Wall-Bradley Beal backcourt duo, and they are going to draft for fit over value. Because of this, they take a slight reach here in Devin Vassell. Vassell projects as a 3&D Forward initially and has a budding offensive game that could allow him to be more than a role player. His sharpshooting and lockdown defense fill the needs that the Wizards have in their quest to return to relevance.
Per 36 Minutes Stats– 15.9 pts., 6.3 reb., 2.0 ast., 1.2 blk., 1.8 stl.
10. Phoenix Suns
The Pick- Tyrese Haliburton, Point Guard, Iowa State
Ht./Wt./Age- 6'5″, 175 lbs., 20 yrs.
Phoenix has something special brewing. After Devin Booker led the Suns on an 8-0 run in the Orlando bubble, this team showed that they have the talent to compete with the best. Their biggest need is someone to star alongside Devin Booker in the backcourt and Tyrese Haliburton has the skills to do so. His exceptional basketball IQ and high-level passing ability make him a natural fit to run the point, but he can also thrive off the ball as he shot 42% from 3 last season. Haliburton also is a talented perimeter defender and can contribute right away for the Suns. Phoenix is on the cusp of something special, Tyrese Haliburton may just be the final piece they need.
Per 36 Minutes Stats- 14.9 pts., 5.8 reb., 6.3 ast., 0.7 blk., 2.4 stl.
11. San Antonio Spurs
The Pick- Patrick Williams, Forward, Florida State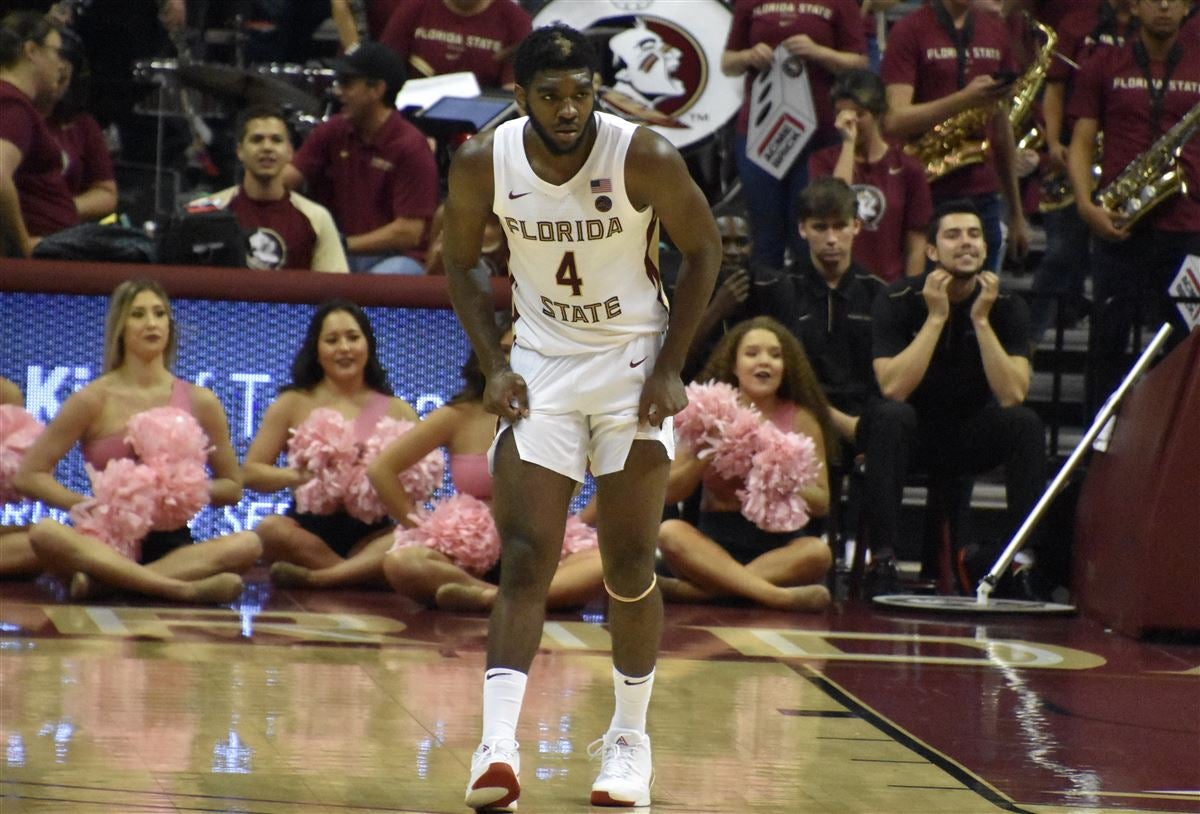 Ht./Wt./Age- 6'8″, 225 lbs., 19 yrs.
After the Spurs' unbelievable 23 year playoff streak ended this season, it looks like the Spurs are entering a rebuild. Patrick Williams, the versatile forward, is the perfect prospect to build around. Willing to be the 6th man at FSU despite being a 5 star recruit, he fits San Antonio's "team first" culture better than any prospect here. He has the raw talent to be a true star in the league, but he may take some time to fully develop.
Per 36 Minutes Stats- 14.8 pts., 6.4 reb., 1.6 ast., 1.7 blk., 1.6 stl.
12. Sacramento Kings
The Pick- Aaron Nesmith, Small Forward, Vanderbilt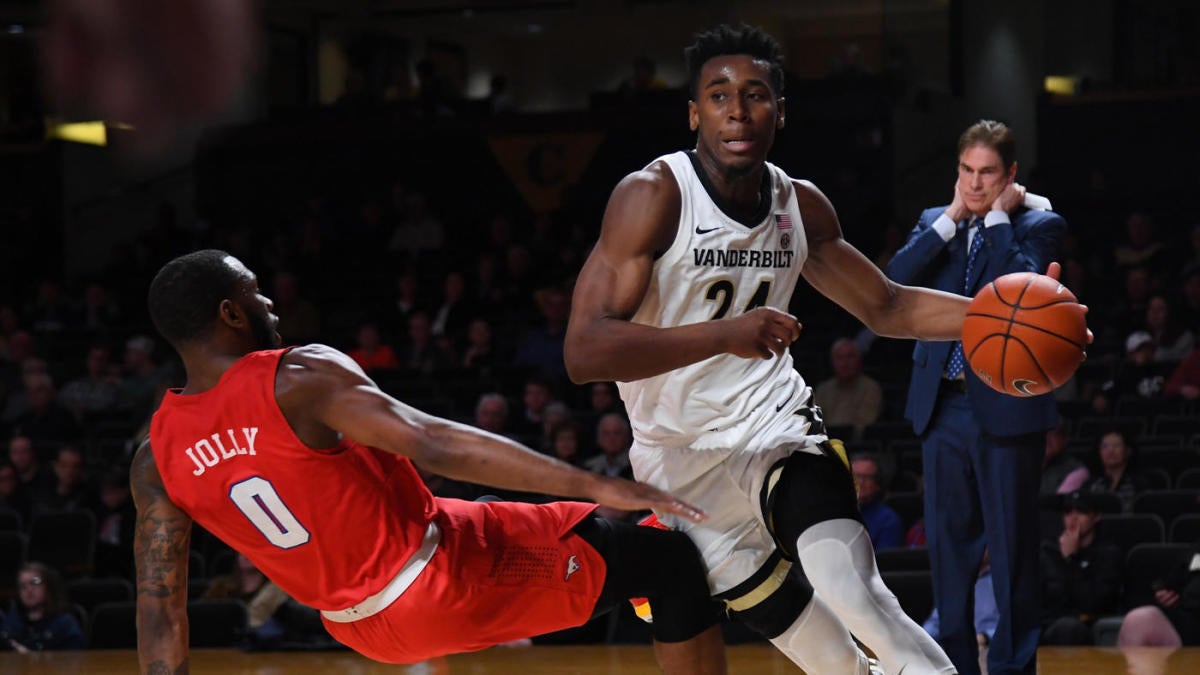 Ht./Wt./Age- 6'6″, 213 lbs., 21 yrs.
The Kings have a long offseason ahead of them. De'Aaron Fox is an exciting young player when healthy, and former 2nd overall pick Marvin Bagley Jr. has the potential to be a high-level big man, but has been hurt a lot and inconsistent when he does play. Sharpshooter Buddy Hield has expressed his frustrations with his role on the team and wants out, and the Kings could replace him with Aaron Nesmith. Possessing an absolute torch of a jumper, he can shoot the lights out of the gym from anywhere on the court. He is an average perimeter defender but has upside, and his playmaking ability, both passing and off the dribble, could use some work. Overall he could prove to be an effective plug-and-play option for the Kings as they try to end their 14 year playoff drought.
Per 36 Minutes Stats- 23.2 pts., 4.9 reb., 0.9 ast., 0.9 blk., 1.4 stl.
13. New Orleans Pelicans
The Pick- Kira Lewis Jr., Point Guard, Alabama
Ht./Wt./Age- 6'3″, 180 lbs., 19 yrs.
While some argue that the Pelicans take a stretch-big here, the Pelicans have to be tempted by Kira Lewis Jr.'s ability to run the fast break. Franchise savior Zion Williamson is at his most useful in the fast break, where he can exploit mismatches and catch lobs all day long. This is contingent on Zion being in shape, but all signs are trending positively. Kira Lewis Jr. is more than a speedy point guard, however, he can also space the floor well (37% from 3) and knows how to hit the open man. His size limits his defensive versatility, but he can match up okay with players his size.
Per 36 Minutes Stats- 17.7 pts., 4.6 reb., 5.0 ast., 0,6 blk., 1.7 stl.
14. Boston Celtics (From Memphis Grizzlies)
The Pick- Tyrese Maxey, Guard, Kentucky
Ht./Wt./Age- 6'3″, 198 lbs., 20 yrs.
The Celtics are fresh off of their heartbreaking Eastern Conference loss and are looking to re-tool with their 3 first-round picks this draft. They use their first pick to strengthen their bench with Tyrese Maxey. His stats don't jump off the page, but that is more a product of the system he played in at Kentucky. Maxey is not a great shooter, but his compact form and high free- throw percentage suggest that there is potential. He is a very capable defender, and his intensity & hustle make him a perfect fit to come off the bench for a hungry Boston team who is looking to contend for a title.
Per 36 Minutes Stats- 14.6 pts., 4.5 reb., 3.3 ast., 0.4 blk., 0.9 stl.
15. Orlando Magic
The Pick- R.J. Hampton, Point Guard, New Zealand
Ht./Wt./Age- 6'5″, 188 lbs., 19 yrs.
Orlando is not looking for anything particular in this draft, they just need a star. R.J. Hampton is a prospect with a very high ceiling, arguably one of the highest in the draft, but also a very low floor. His fit next to former #1 overall pick Markelle Fultz is questionable, as neither are great shooters. However, Hampton's upside as an elite perimeter defender and playmaker make him a prospect that Orlando will find tough to pass on.
Per 36 Minutes Stats- 15.4 pts., 6.8 reb., 4.2 ast., 0.6 blk., 1.9 stl.
16. Portland Trail Blazers
The Pick- Saddiq Bey, Forward, Villanova
Ht./Wt./Age- 6'8″, 216 lbs., 21 yrs.
The Blazers were one of the most fun teams to watch in the Orlando Bubble, with superstar point guard Damian Lillard taking home Bubble MVP. This team is not a true contender and was barely a playoff team, and part of that is because of their lackluster perimeter defense and (except for Lillard and McCollum) outside shooting. Saddiq Bey would solve both of these problems. His playstyle is emblematic of the modern NBA, a 6'8″ forward who can light it up from outside, play lock-down perimeter defense, and create for others. He struggles off the dribble and does not have much of an isolation game, but that is not what he is drafted to do. If the Blazers can utilize Bey properly, expect him to blossom into a very good 3&D player.
Per 36 Minutes Stats- 17.1 pts., 5.0 reb., 2.5 ast., 0.4 blk., 0.8 stl.
17. Minnesota Timberwolves (From Brooklyn Nets)
The Pick- Precious Achiuwa, Power Forward, Memphis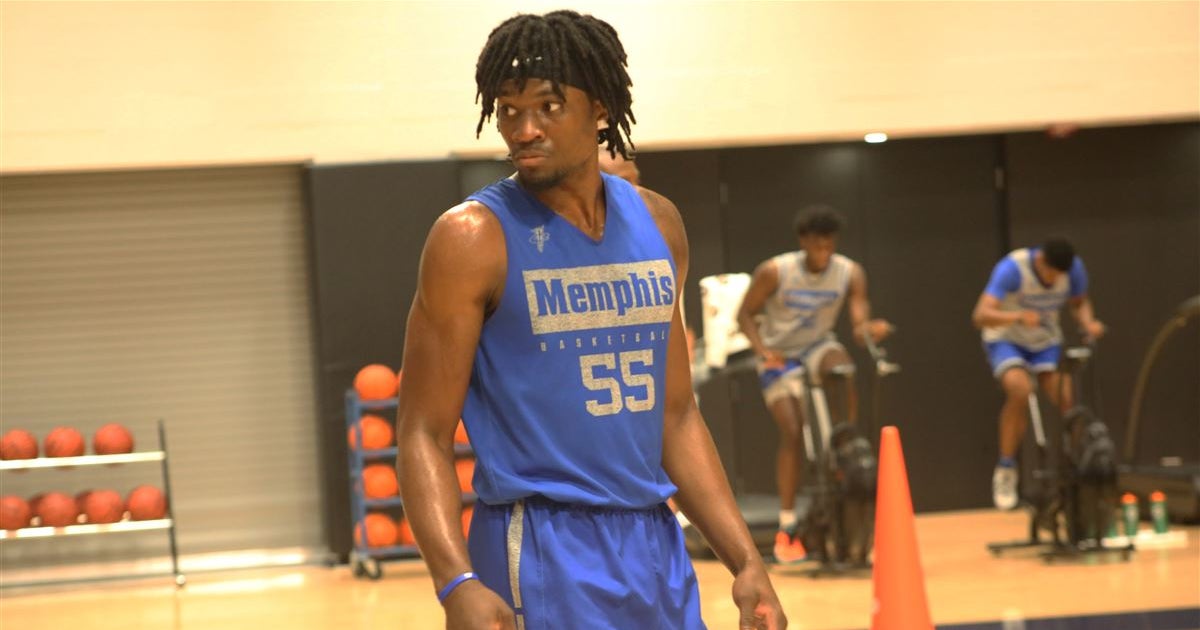 Ht./Wt./Age- 6'9″, 234 lbs., 21 yrs.
Back on the clock with their 2nd pick of the 1st round, and the Timberwolves address their defensive need here with Precious Achiuwa. He may be bit undersized and still raw, he is a high-energy athlete who can defend multiple positions with his 7'2″ wingspan, box-out and rebound well, and is an adept playmaker from the post. Achiuwa can be the defensive stalwart that the Timberwolves need to be competitive.
Per 36 Minutes Stats- 18.7 pts., 12.8 reb., 1.1 ast., 2.2 blk., 1.3 stl.
18. Dallas Mavericks
The Pick- Desmond Bane, Shooting Guard, TCU
Ht./Wt./Age- 6'5″, 215 lbs., 22 yrs.
The Mavericks have been blessed by the basketball gods once again with generational talent and MVP favorite Luka Doncic and 7'3″ sharpshooter Kristaps Porzingis. They have a championship-caliber core, but they lack bench depth. Desmond Bane can come in immediately and make an impact off the bench. He is a fantastic shooter from deep (43% in 4 years) and possesses the defensive IQ and ability that the Mavericks desperately need. He struggles a bit when trying to create his own shot, but he has shown flashes of improvement. Expect Bane to make a big impact for the Mavs early.
Per 36 Minutes Stats- 16.6 pts., 6.3 reb., 3.9 ast., 0.5 blk., 1.5 stl.
19. Brooklyn Nets (From Philadelphia 76ers)
The Pick- Jalen Smith, Power Forward, Maryland
Ht./Wt./Age- 6'10", 225 lbs., 20 yrs.
With the return of superstar Kevin Durant from injury, the Nets are instantly a title contender. They have talent all throughout the team, and no real needs. Jalen Smith goes here because of his ability as a stretch big, rebounder, and rim protector. He can camp out in the corner for 3, being a safety net as Durant and Kyrie Irving will be doing the bulk of the ball-handling. Smith does lack a decent playmaking ability, and his perimeter defense is weak, but he will have plenty of opportunities to learn and grow under new head coach Steve Nash.
Per 36 Minutes Stats- 17.8 pts., 12.1 reb., 0.9 ast., 2.7 blk., 0.8 stl.
20. Miami Heat
The Pick- Robert Woodard II, Small Forward, Mississippi State
Ht./Wt./Age- 6'7″, 235 lbs., 20 yrs.
Robert Woodard is not the flashiest player in the draft, as he barely averaged 11 points a game and not many have heard of him. However, there is no better fit for the Miami Heat culture than him. He dives for loose balls, plays with intensity and heart, defends anyone on the court, rebounds, passes, and shot 42% from 3 his sophomore year. Woodard is the ideal player for the Miami Heat to add to their rotation if they hope to return to the finals. His offensive game is limited, he struggles to create opportunities for himself, but he more than makes up for it with his plethora of other basketball abilities.
Per 36 Minutes Stats- 12.4 pts., 7.1 reb., 1.4 ast., 1.1 blk., 1.2 stl.
21. Philadelphia 76ers (From Oklahoma City Thunder)
The Pick- Tyrell Terry, Point Guard, Stanford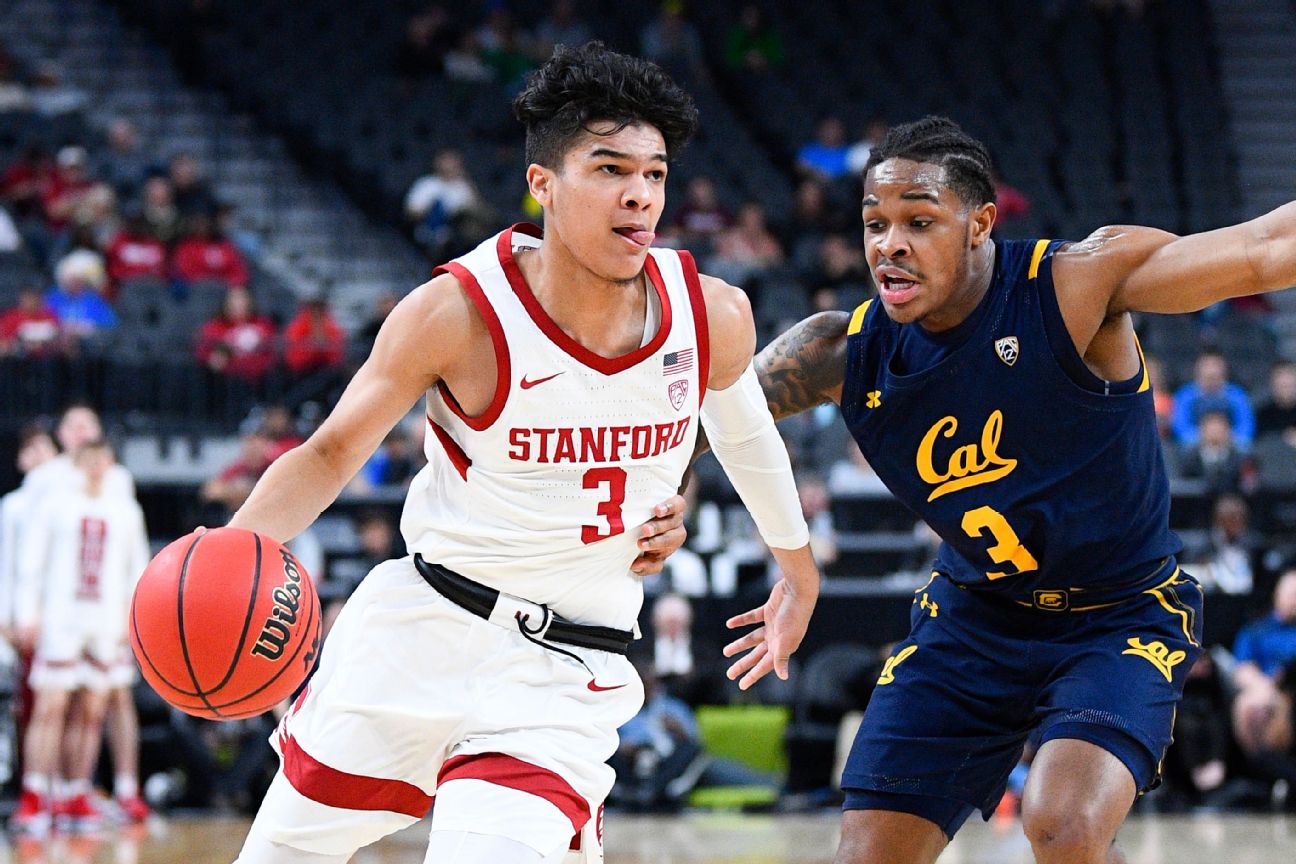 Ht./Wt./Age- 6'3″, 170 lbs., 20 yrs.
The Sixers have one person on their roster who can both dribble effectively and shoot well in Shake Milton. They have a serious lack of perimeter shooting and playmakers, so Tyrell Terry instantly makes an impact on this team. His flamethrower jumper and seemingly limitless range, combined with his ball-handling and playmaking prowess, make him the perfect fit in Philadelphia next to stars Ben Simmons and Joel Embiid. Although he has the quickness to be a good defender, he is very undersized and opposing players can easily overpower him. The Sixers are a very good defensive team and will be able to hide Terry on defense. Ben Simmons leads the league in 3-point assists since he entered the league in 2017, making this pairing feel like a match made in heaven.
Per 36 Minutes Stats- 16.2 pts., 5.0 reb., 3.5 ast., 0.1 blk., 1.5 stl.
22. Denver Nuggets (From Houston Rockets)
The Pick- Josh Green, Shooting Guard, Arizona
Ht./Wt./Age- 6'5″, 214 lbs., 19 yrs.
The Nuggets were another entertaining team to watch in the Bubble, with stars Nikola Jokic and Jamal Murray showing that they can lead a team in the playoffs. But, while Denver is an offensive juggernaut, they are lackluster on the defensive end. They would also benefit from more 3-point shooting from their supporting cast. Josh Green is the perfect fit because while his statistics may not jump off the page, he was a 36% 3-point shooter at Arizona, and is a very good athlete and perimeter defender. He needs some time to develop before he can become a real contributor, but if he pans out then Denver may have gotten yet another late-round steal.
Per 36 Minutes Stats- 14.0 pts., 5.3 reb., 3.0 ast., 0.5 blk., 1.8 stl.
23. Utah Jazz
The Pick- Cole Anthony, Point Guard, North Carolina
Ht./Wt./Age- 6'3″, 184 lbs., 20 yrs.
Once touted as a top-5 pick, Cole Anthony falls to 23 due to a combination of inconsistent play and injury last season. Despite this he is still one of the best prospects in the draft, with the ability to seemingly score at will. His jumper and playmaking ability needs improvement, but Utah has a great coaching staff and veteran point guard Mike Conley for him to learn from. If Utah can develop Anthony properly, he could be a very dynamic backcourt mate for franchise star Donovan Mitchell.
Per 36 Minutes Stats- 19.1 pts., 5.9 reb., 4.1 ast., 0.3 blk., 1.4 stl.
24. Milwaukee Bucks (From Indiana Pacers)
The Pick- Tre Jones, Point Guard, Duke
Ht./Wt./Age- 6'2″, 185 lbs., 20 yrs.
The Bucks are in serious danger of losing back-to-back MVP Giannis Antetokounmpo. They need to surround Giannis with players who can hold their own defensively, pass the ball well, and shoot from outside. Tre Jones fits the bill. He may be undersized and his isolation skills are lacking but his strengths are what they need.
Per 36 Minutes Stats- 16.5 pts., 4.3 reb., 6.5 ast., 0.4 blk., 1.8 stl.
25. Oklahoma City Thunder (From Denver Nuggets)
The Pick- Jaden McDaniels, Power Forward, Washington
Ht./Wt./Age- 6'10", 184 lbs., 20 yrs.
The Thunder are at a fork in the road in terms of franchise direction. They could either trade Chris Paul for picks and rebuild, or keep him and try to remain competitive. Going Jaden McDaniels at 25 actually works out well in both directions. If the Thunder begin a rebuild, he has lots of potential and can be a building block next to Shai Gilgeous-Alexander. If they decide to remain competitive, he fills a positional need as an all-around small forward who can score at all 3 levels. Once he adds some weight in an NBA weight-program, he projects to be a very good defender because of his mobility.
Per 36 Minutes Stats- 15.0 pts., 6.7 reb., 2.4 ast., 1.6 blk., 0.9 stl.
26. Boston Celtics
The Pick- Udoka Azubuike, Center, Kansas
Ht./Wt./Age- 6'11", 260 lbs., 21 yrs.
The Celtics use their 2nd pick in the 1st round and add some much needed rim protection with big man Udoka Azubuike here. In the playoffs this past season, Joel Ebriid and Bam Adebayo dominated the Celtics. Azubuike fixes that problem and even provides a bit of offense as a roll man and lob threat.
Per 36 Minutes Stats- 17.9 pts., 13.6 reb., 1.2 ast., 3.4 blk., 0.6 stl.
27. New York Knicks (From Los Angeles Clippers)
The Pick- Aleksej Pokusevski, Center, Serbia
Ht./Wt./Age- 7'0″, 201 lbs., 18 yrs.
After taking one of the safest picks with Isaac Okoro, the Knicks take a gamble here and take arguably the biggest boom-or-bust prospects in the draft with Aleksej Pokusevski. At his highest, he is Kristaps Porzingis with the handles of a guard, and at his worst he is an unplayable defensive liability due to his weakness. If Pokusevski can reach his full potential, he may be the savior the Knicks have been looking for.
Per 36 Minutes Stats- 16.7 pts., 12.2 reb., 4.8 ast., 2.8 blk., 2.0 stl.
28. Los Angeles Lakers
The Pick- Malachi Flynn, Point Guard, San Diego State
Ht./Wt./Age- 6'1″, 185 lbs., 22 yrs.
Fresh off of a championship run in the Bubble, the Lakers have a lot of questions this offseason. Key members of their title run are free agents, arguably the most important of these being guard Rajon Rondo. If Rondo does not return, Malachi Flynn can be the next man up. A pro-ready natural playmaker, he has a knack for finding the open man and has great court vision. Flynn is also a very capable outside shooter, unlike Rondo, but he is not a lock-down perimeter defender, also unlike Rondo. The Lakers are aiming to be back-to-back champions this coming season and Malachi Flynn can be a contributor right away.
Per 36 Minutes Stats- 19.0 pts., 4.8 reb., 5.5 ast., 0.1 blk., 1.9 stl.
29. Toronto Raptors
The Pick- Zeke Nnaji, Center, Arizona
The Raptors are in immediate need of a big after starting center Marc Gasol announced that he would be playing in Spain for his final years. Zeke Nnaji is a natural replacement for the Raptors, as a potential rebuild looms. Nnaji is not the same player as Gasol, but he very well could be. He has a very versatile offensive skillset and projects favorably as a stretch 5 that can also be a lob threat. His defensive ability needs improvement, but he has all the tools to do so.
Ht./Wt./Age- 6'10", 247 lbs., 19 yrs.
Per 36 Minutes Stats- 18.9 pts., 10.1 reb., 1.0 ast., 1.0 blk., 0.8 stl.
30. Boston Celtics (From Milwaukee Bucks)
The Pick- Tyler Bey, Small Forward, Colorado
Ht./Wt./Age- 6'7″, 213 lbs., 22 yrs.
The Celtics use the last of their 1st rounders and take Tyler Bey, an intriguing player who, if developed correctly, could be yet another outside scoring 2-way wing. He is a good 3-point shooter and despite being used as a center in college, he is a capable defender on the perimeter as well as inside. Bey will need some time in the G-League to progress as a perimeter player, but once he gets some experience playing the wing he could be a valuable bench piece for Boston.
Per 36 Minutes Stats- 17.2 pts., 11.2 reb., 1.8 ast., 1.4 blk., 1.9 stl.
---