The quirky Dana T. took the stage at Gabe's Thursday night during this year's Mission Creak Festival. Dana T. filled the show with a bout of both awkward-funny charisma and strong musicality that you don't see in many rock bands as of late.
With an ensemble of drums, guitars, and a full brass section, Dana T. and company filled the venue. Being the first opener of the night can be a taxing job, seen by few and sadly burdened with that curse. Dana T. was one of two openers for Guerrilla Toss, and the audience was still small. Due to this size, the musical performance felt intimate.
Opening their set, Dana T. announced that he created this set list to go in order from "least engaging to most engaging" songs. This was an accurate representation of how the set list started, and it was not a negative. My favorite opener doesn't start the event with an off-the-rails introduction, but slowly arouses an audience to prepare for the crowd for what is to come throughout the night. Dana T. fulfilled this role perfectly.
With songs that ranged from classical jazz influences, to 1980s rock, Dana T. has an original sound that makes it stand out, and hard to pin down what genre they should be described as. This melding of genre and the powerful instrumental aspects of his music help engage the listener in a dance of sorts; to see where should we step and where should we bop in rhythm.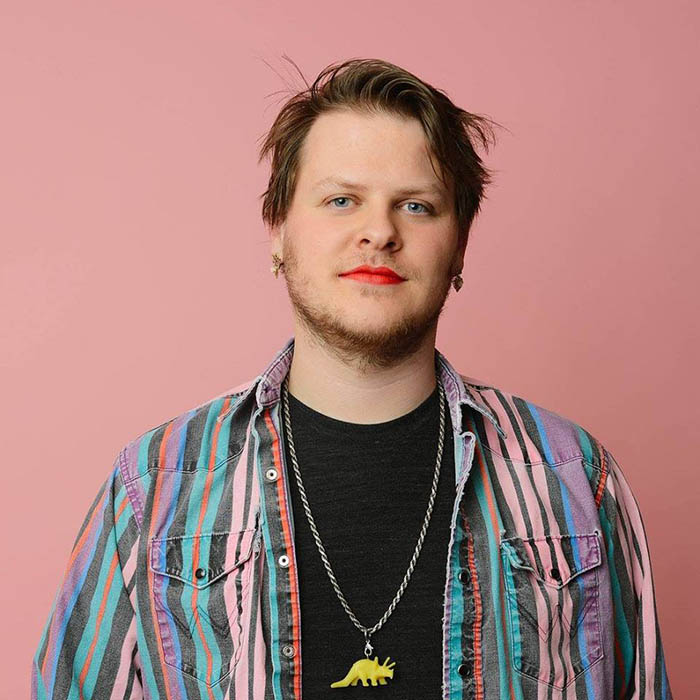 Throughout the show, in the dark second floor of Gabe's, Dana T would also engage in funny in-between dialogues with the audience. He referred to having two musical records out, but then made a play on words; he also has a state record from running in school. The attention that Dana T. put on timing was another aspect of his performance that showed off his dorky, charismatic stage presence.
The real star of this performance was the strong brass sound, specifically the saxophone, that Dana T. brings to his songs. The presence, and then absence, of this sound is felt throughout the performance and elevated the set to a more band stand/rock concert level. When Dana T. introduced each performer in the band, that was when the applause really came out from the then-growing audience.
This performance definitely earned new fans for Dana T. and also gave a local musician a chance to perform a side of his career that may not get looked upon often. With a mighty sound and interesting depth, Dana T. is an artist that is worth supporting via his Bandcamp (or streaming on Apple Music or Spotify).
Following this performance was Younger, who performed punk rock in its purest form, and afterward, the headliner Guerilla Toss took the stage.
---