*Disclaimer* This article contains language that may not be suitable for minors
Psalm One performed at The Mill on November 4th, the first night of Iowa City's Witching Hour festival. The night started off when a young man, possibly an employee of The Mill, came on stage to introduce Psalm One. He closed with "Psalm One is an amazing person, who is full of nothing but love for everyone. Please give her a warm welcome." As soon as she entered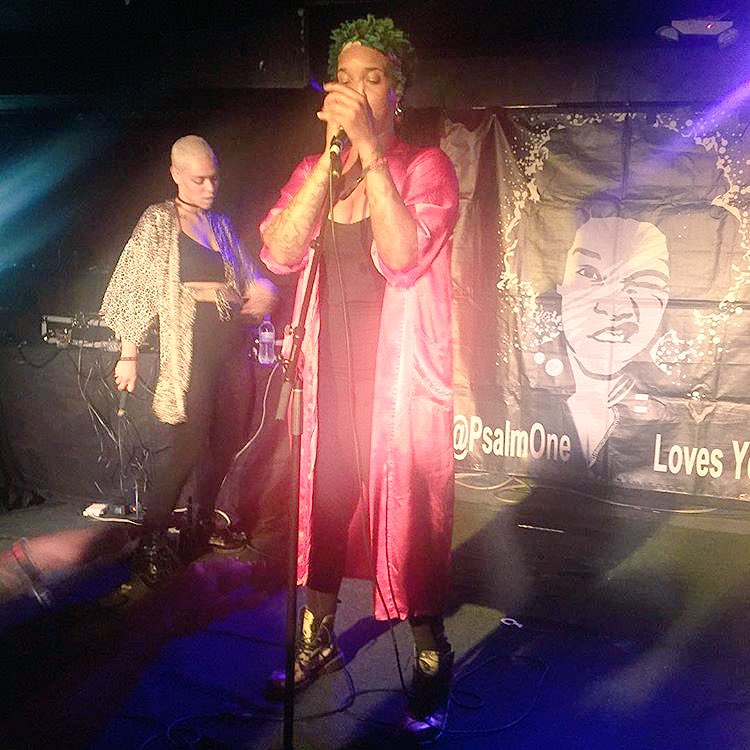 the stage I think the whole audience understood where he was coming from. With a banner behind her that read "Psalm One Loves You" and a huge smile on her face, Psalm One began her performance.
Within moments another woman came to the stage, Psalm One introduced her as her friend Angelenah who would be performing with her.
The first three songs of the night were bangers, and by this time nearly everyone had left their seats and were now in front of the stage and dancing. My personal favorite of these songs was Angelenah's "Psycho Pussy," which of course got the whole crowd singing (or screaming) along. She noted that we "are definitely a college crowd, and were quick to sing along with that song".
This was the first of many songs throughout the night that felt empowering for all women. Along with other songs like "Impatient" and "Don't Touch My Hair." Both Angelenah and Psalm One radiated confidence throughout their performance and lyrics. I think they are, and will continue to be, good role models for girls.
Psalm One and Angelenah continued to impress me throughout the night with their smooth rapping abilities and utter passion for hip hop that shined through in their performance. At one point Psalm One cut the music and rapped a new verse for us that she had recently written. She nailed the verse and I think it did an excellent job of showing the audience just how talented she is.
I also couldn't help but notice the variations in musical styles as Psalm One performed songs off of multiple different albums. It seems as if she finds a bit of a new style every time she drops an album, and executes every style almost perfectly.
The duo closed with "Rules and Regulations," a song off of their Shitty Punk album. It was definitely my favorite song of the night. They then stated they'd being sticking around after the show to meet people and closed out with a speech about just how much they love and appreciate all of us.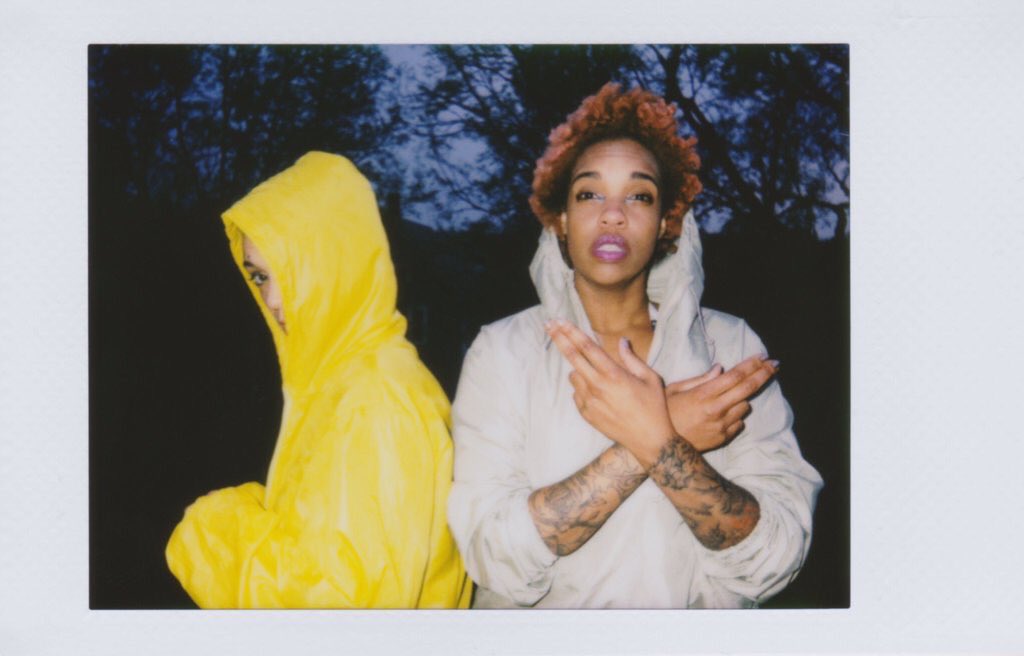 I think I can speak for everyone there in saying we love and appreciate Psalm One and Angelenah too. They put on an amazing performance that most definitely exceeded my expectations.
Keep up to date with Psalm One on Twitter, Soundcloud and Facebook.
Keep up to date with Angelenah on Twitter and Soundcloud.
---