Since 1999, Peter Bjorn and John have been a mainstay in the indie pop scene, releasing seven albums in the process. Their 2006 smash hit, "Young Folks," appeared on charts across the world, in addition to being used in television shows (How I Met Your Mother, Grey's Anatomy) and video games (FIFA 08, MLB 2K13). Their latest release, Breakin' Point, was released on June 10th, and I got a chance to talk to them before their show at the Englert Theatre on June 22nd.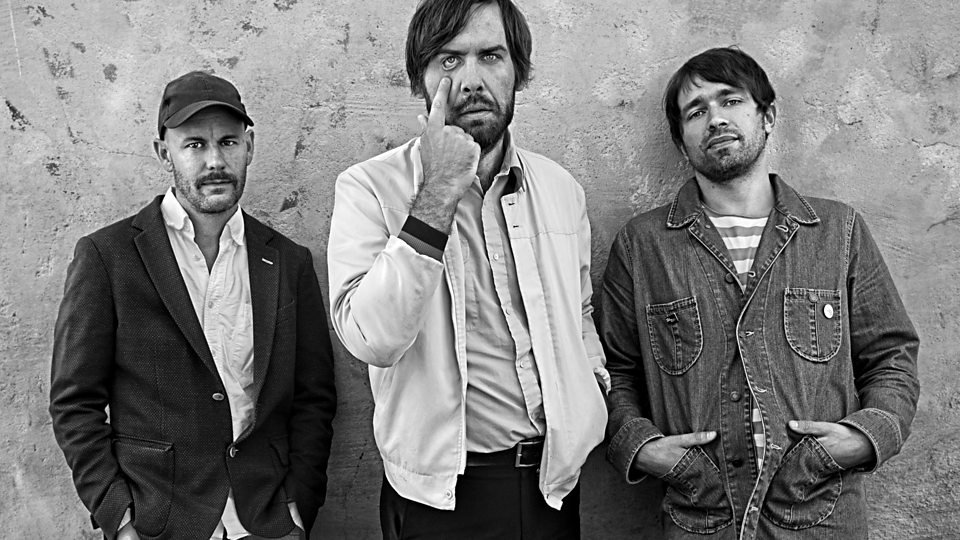 How would you describe the sound of your new record, Breakin' Point?
John: Breakin' Point sounds like a sledge hammer hitting a glass table filled with confetti, and it is a soundtrack in vivid colors for all of the people around the world who are feeling lost in the city.
How does it differ from your past albums?
John: We normally go for the "less is more" esthetic, but this time we went all-in on "more is more". It's the most expensive indie record ever made in music history.
Who were your main musical influences making this record?
John: Abba's best songs, Michael Jackson's best songs and Boney M's worst songs.
Which song on Breakin' Point was the most difficult to write?
John: The title track "Breakin' Point" was very hard to write. It never happened. So we took another song and named it Breakin' Point.
Do you have a consistent songwriting process or does it differ song-to-song?
John: I wish we could write songs together more consistently, but it tends to be group spews of songs every other year.
Which song on Breakin' Point is your favorite to play live?
John: Right now it is "Dominos," it feels like we are dressed in neon outfits and disco ball hats when we perform it, the audience goes wild every time we start that song.
What are your summer plans?
John: Touring, touring and touring.
Breakin' Point is available now everywhere.
---